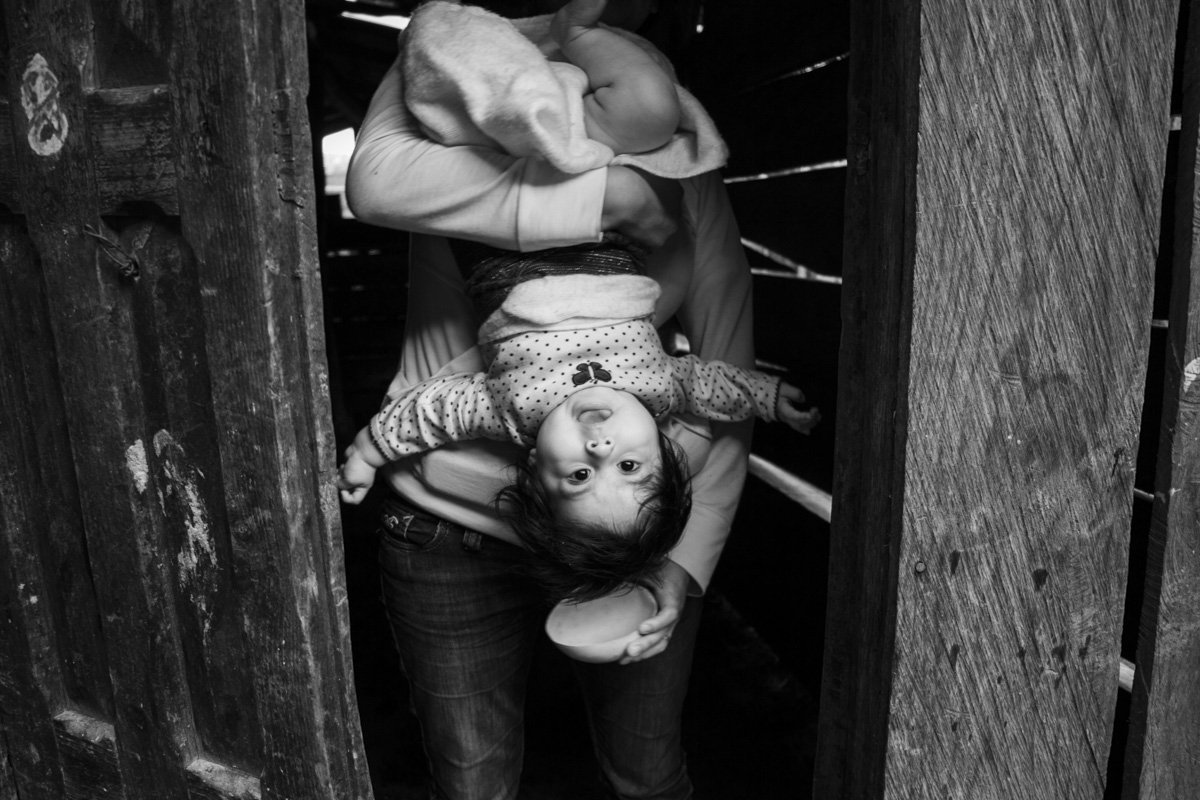 Yav ya'al / Mollera
Li jun nene' olole mu stak' sva'anik k'alal chvok' k'alal to ta oxib k'uxi ta na'el mi yalem ya'ale yu'un ta xyaxub stso'. U, va'i ta spoxtaik ta'ik sa'ik jun boch ta sts'ukanbik sjol ta o'lol ti'na jech ta xalbik oxbel "muyan ava'al" ja' jech ta xpoxtaj o li nene'e, yu'un ta la xyal ya'al
A un bebe de recién nacido hasta 3 meses no se puede abrazar parado. Uno sabe si se cayó la mollera porqué el popo se vuelve verde. Entonces para curar ponen de cabeza al bebe en la puerta y con una jícara le dicen tres veces "súbete agua." Así curaban.
A newborn baby, up to 3 months old, can´t be embraced standing up. One finds out if the "mollera" has fallen as poop turns green. In order to cure them you have to turn the baby upside down by the door of the house and hold a jar below, saying three times "water raise". That is how they were cured.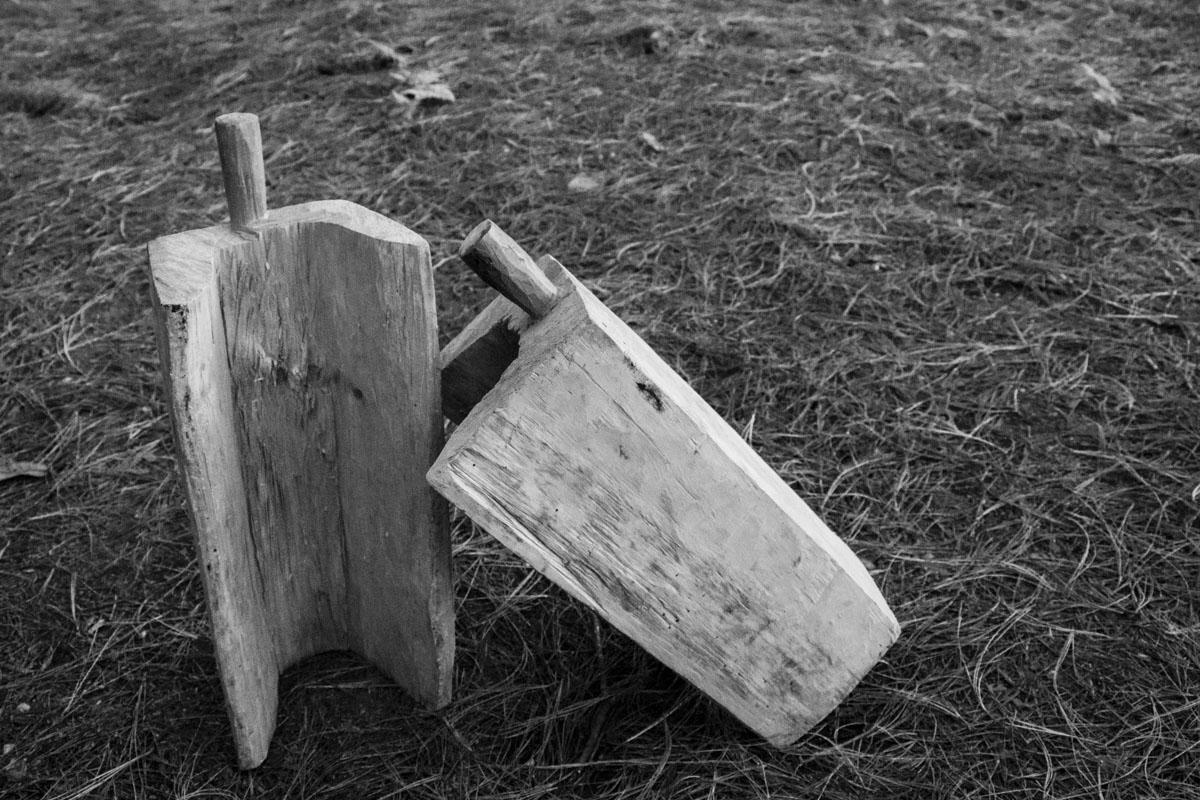 Ts'omol / Silla Antigua / Antique Chair
Mi vok' junuk nene' ti sk'anto jun U st'aki li yuale sventa yo' mu xchame ti ak'o stsatsube li jnet'ome ta stik' ta jun ts'omol ti jech la ta xyijube.
Cuando nace un bebé prematuro faltando un mes del embarazo, para que no muera la bebé la partera la coloca en el canal de una silla antigua.
When a baby is born prematurely, missing a month of pregnancy, in order to keep them alive, the midwife puts the baby in the channel of an antique chair.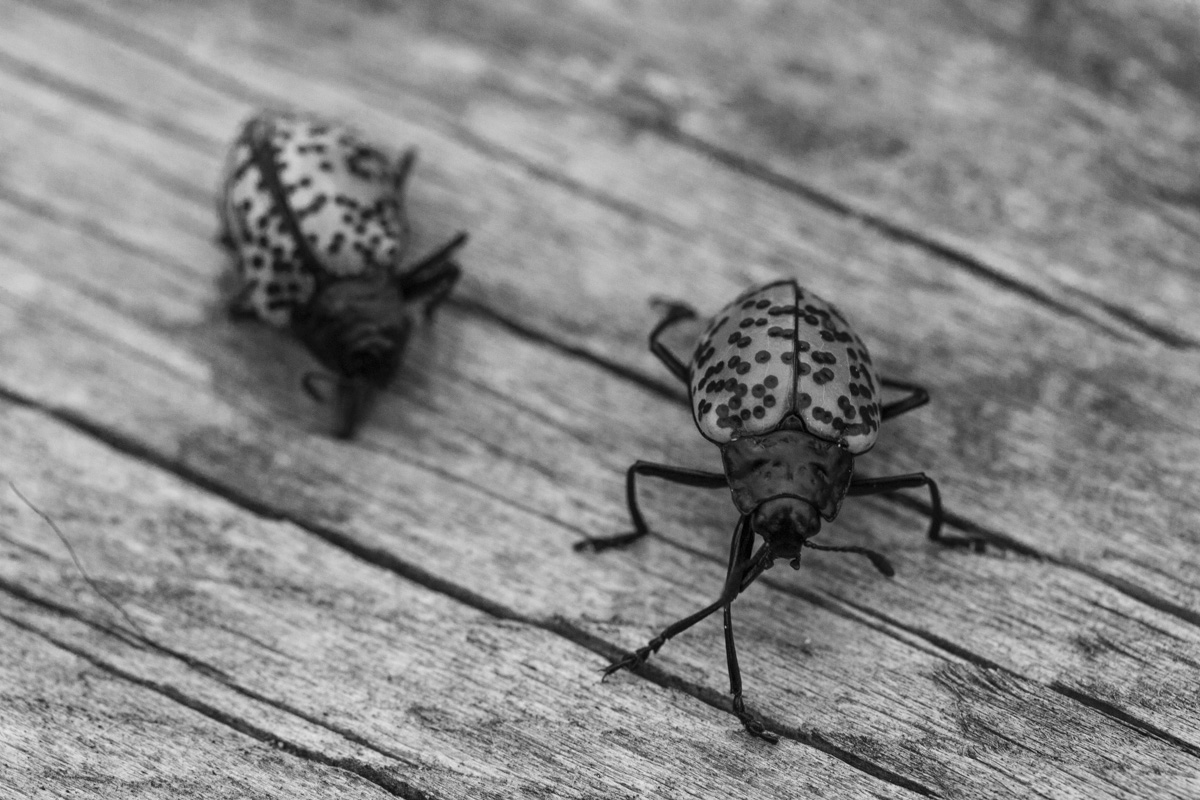 Vayvay chon / Dormilona / Sleeper
Ti vo'ne totil me'iletike mi lok'el la ta x-ok' li nene'e ta la sa'bik li vayvay chone ta xak'bik ta yolon xon sjol li nene'e. Ja'la jech mu x-ok' ja' no'ox la naka vayel ch-ak'bat.
En aquel tiempo algunos padres cuando llora mucho un bebe consiguen el insecto dormilona y se le ponen debajo de la almohada. Dicen que con eso ya no será chillón, que solo le dan ganas de dormir.
At that time when a baby was crying a lot some parents would get the insect "dormilona" and put it below the pillow. They say that way the baby will no longer cry and will feel like sleeping.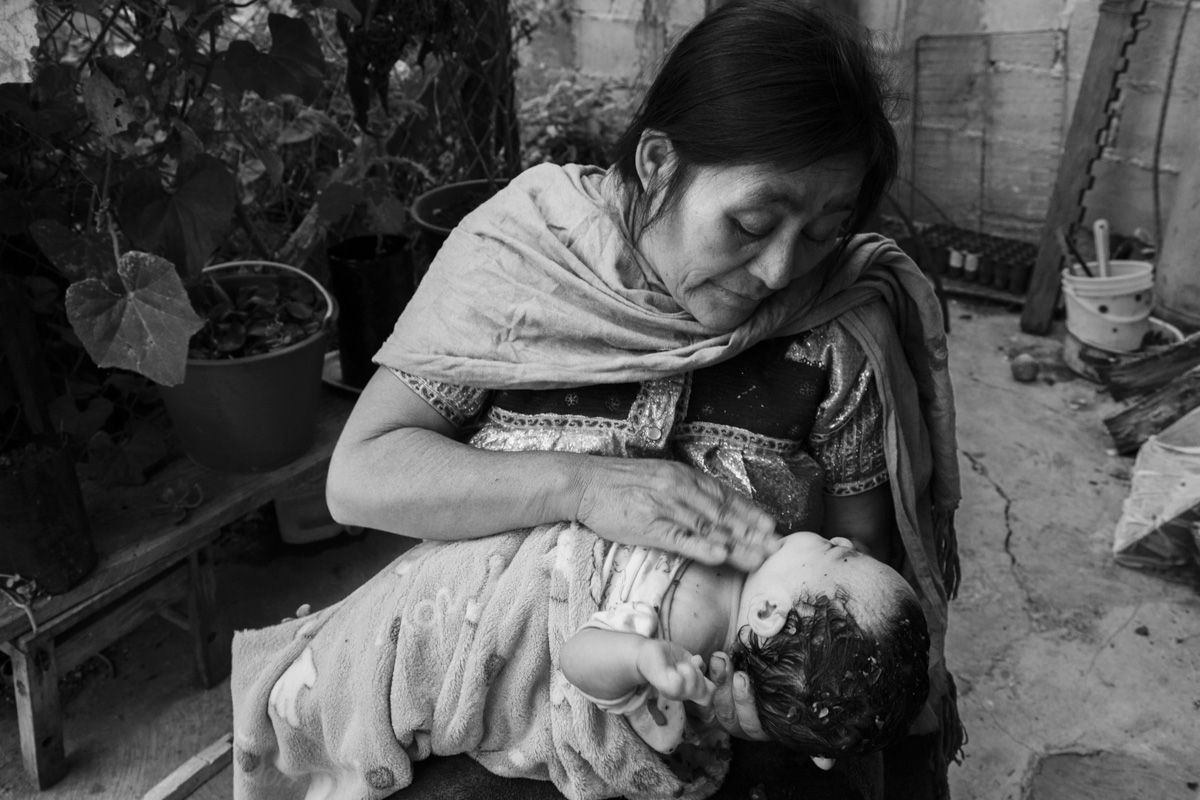 Vomoletik ta te'tik / Plantas Silvestres / Wild Plants
Mi toj ech'em x-ok' li nene' olole ta xich' sabel vomoletik ta te'tik, , ta vo' xch'i taje ta xich' ju'bel sventa ja' ta xatintasik o li nene'e jech ta xpaj ta ok'el.
Si llora mucho un bebé se le consigue plantas silvestres en el monte y algunas plantas acuáticas. A esas plantas se les machaca juntas y crudas. Con eso se baña al bebé y así se le quita lo llorón.
If a baby cries a lot you get wildflowers from the mountain and some aquatic plants. Your grind those plants toghether while fresh. With the mixture you give the baby a bath, so that he won´t be a crybaby anymore.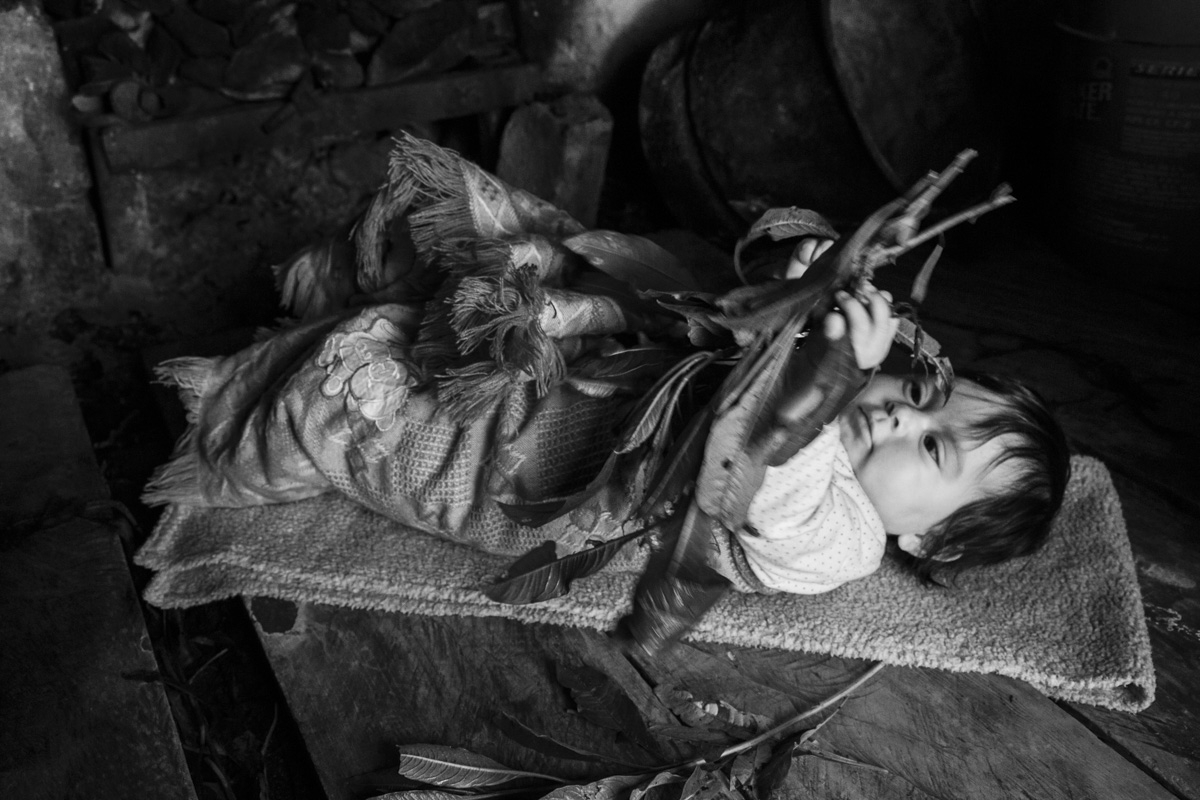 Nene' ta pus / Bebé en el Temazcal / Baby in the steambath
Li nene'e ta xich' tik'el ta pus xchi'uk xan, mi laje ta xich' pokel ta unin aj, taje xtun sventa ti lekuk tsots sbakile xchi'uk ti lekuk no'oxe.
La bebé se mete en el temazcal con plantas silvestre para ramear, luego hay que bañar con agua de carrizos tiernos hervidos. Esto sirve para que crezca con huesos fuertes y sanos.
The baby is placed in the steambath with wild plants for shaking. Afterwards you give her a bath with water from youg boiled bamboo plants. This helps them grow with strong and healthy bones.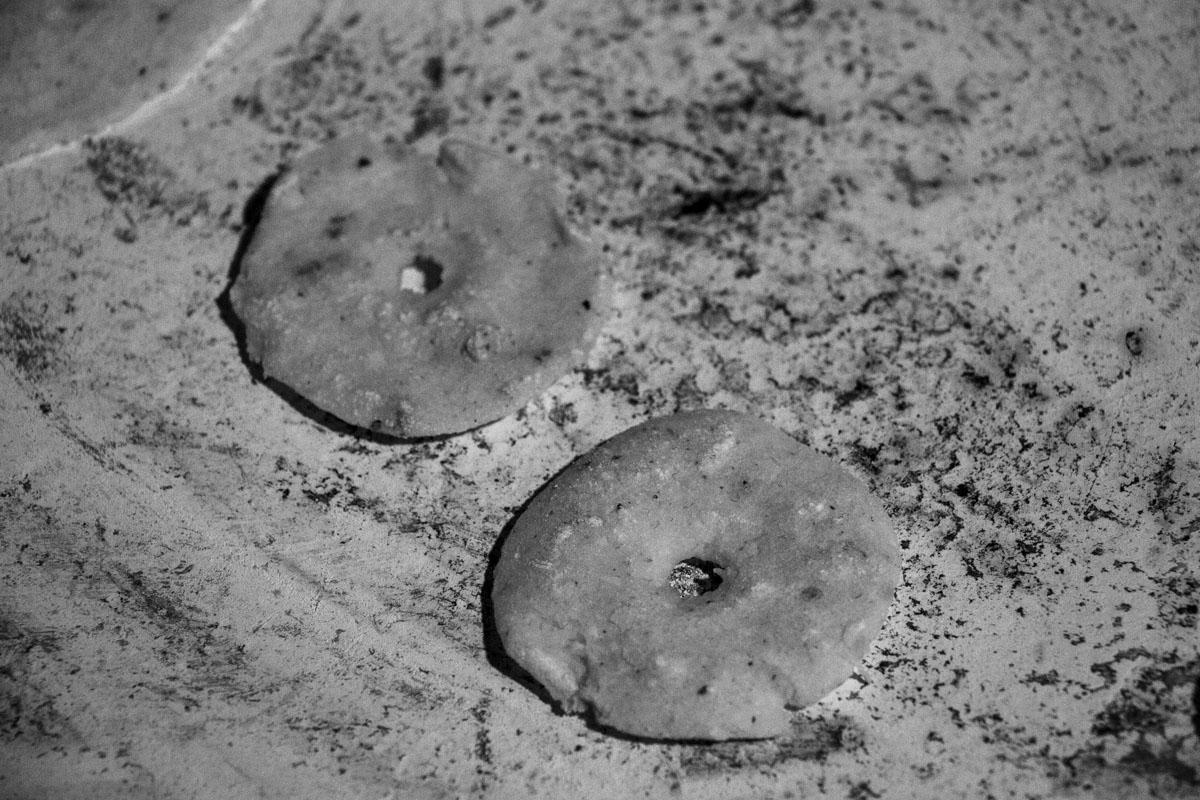 Vaj jombil sat / Memela con agujerito / Perforated Memela
Yo' xchan no'ox lek xk'opoj li nene' olele, ta smeltsanbik nene' vaj tsjombik sat, va'i ja' ta sve' li nene'e.
Para que aprenda hablar pronto un bebé, se le hace tortillas de memelitas y se les abre un agujero. Le dan de comer al bebé.
In order for a baby to start speaking early, you make memelita tortillas and open a small hole in them. You feed them to the baby.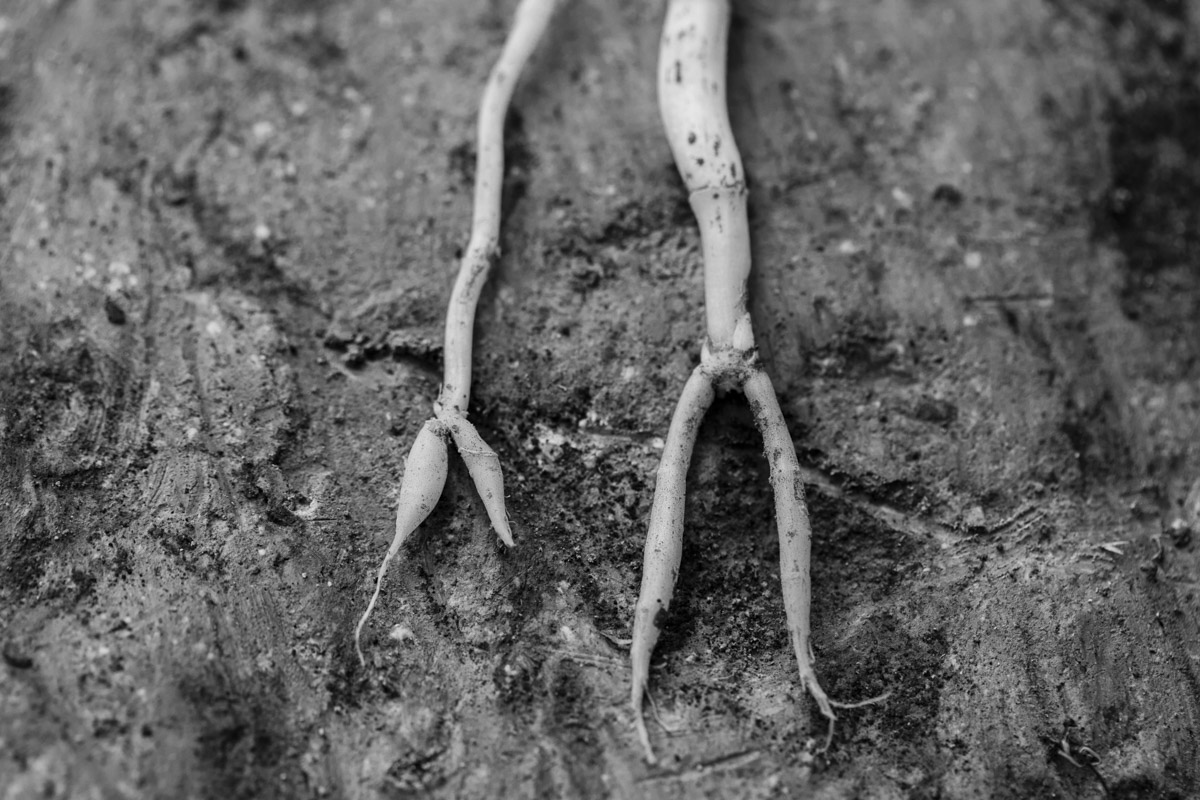 Kerem tseb / Niño Niña / Boy Girl
K'ala k'alal jun nupul ts'akal mi tsk'an ja' kerem li yolike, K'uxbil ta tse. ta sa'ik li vomol kerem tseb sbi, ti jech chib li sjole ja' sventa kerem, yu'un jmol li yanale li k'usi jelele ja' li sjole
Si una pareja quieren que sea niño su hijo, consiguen la cabeza de una planta silvestre llamada niño niña. La hoja de la planta es muy parecida, la diferencia es la cabeza, si tiene dos partes la cabeza es para el niño. Se come cruda.
If a couple wants their baby to be a boy they find the head of a wild plant called boy-girl. The leaves of the plant look the same, but the head is dfferent. If it has two parts it is for a boy. It is eaten raw.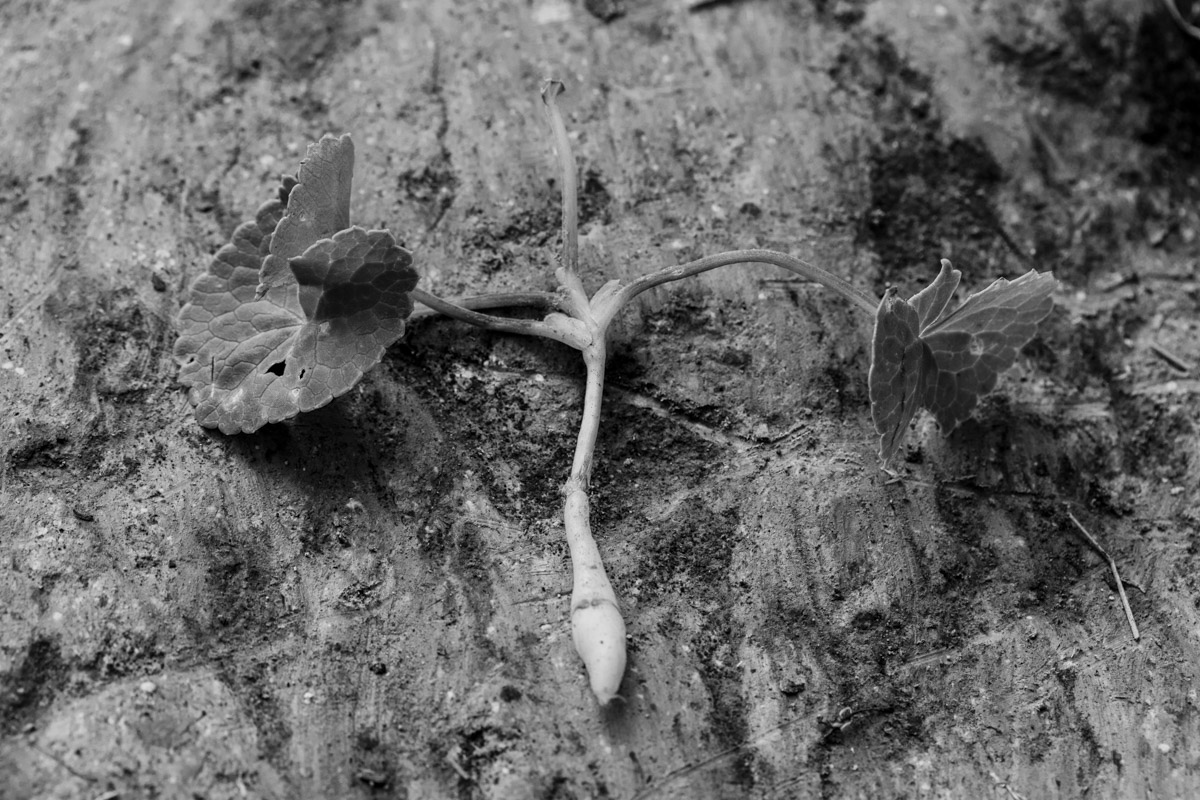 Tseb Kerem / Niña Niño / Girl Boy
Li jun nupul ts'akal mi ja' tseb tsk'an li yolike, ta sa'ik li sjol vomol tseb kerem ja' no'ox ti ja'uk li jbej no'ox sjole ja' sventa tseb. K'uxbil ta tse.
Si la pareja quieren que sea niña su hijo, consiguen la planta llamada niña niño que sea de una cabeza. Se come cruda.
If the couple wants their baby to be a girl, they find the plant called girl-boy with one head. It is eaten raw.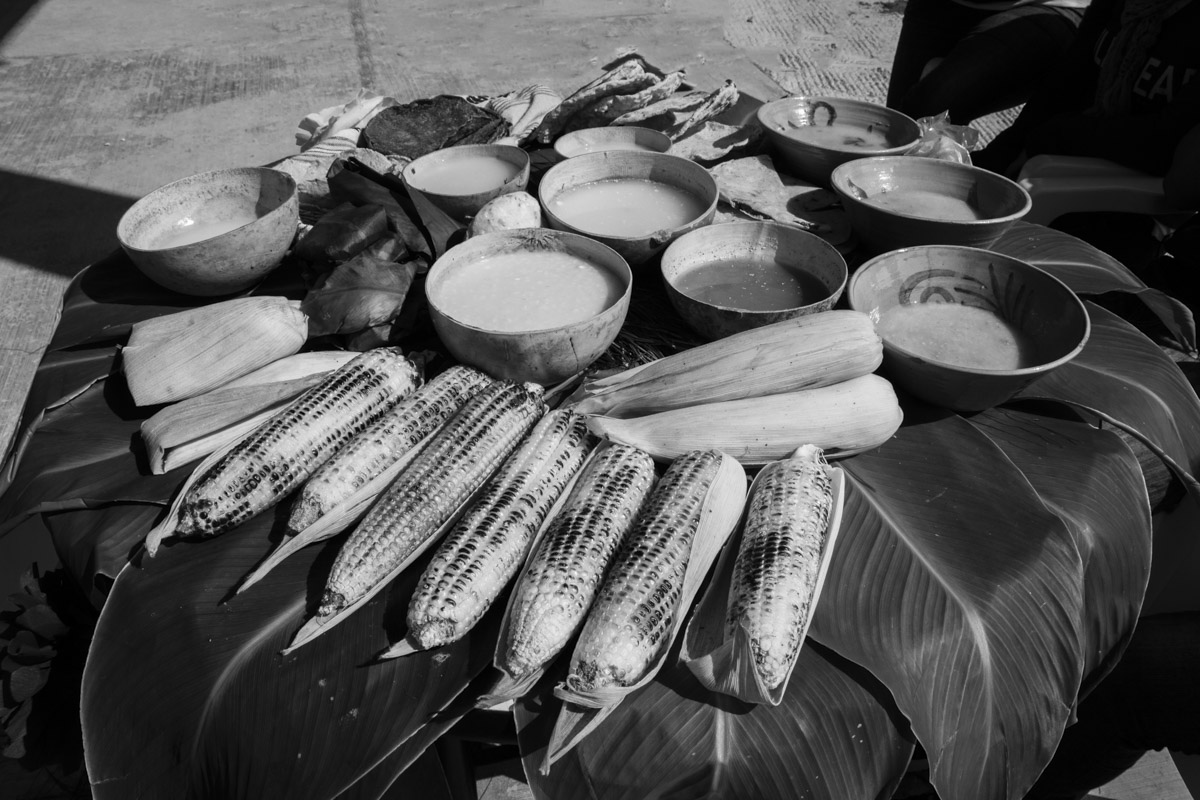 Ep ve'lil / Mucha Comida / Too much food
Mi lek ep chve' ta svaeche, ta me x-ipaj ta t'imel k'ux-ch'ut.
Si alguien en su sueño esta sirviendo mucha comida, es que le va dar embultazón de estomago y dolor.
If someone dreams of getting a lot of food served it is because she will get a bloated stomach and pain.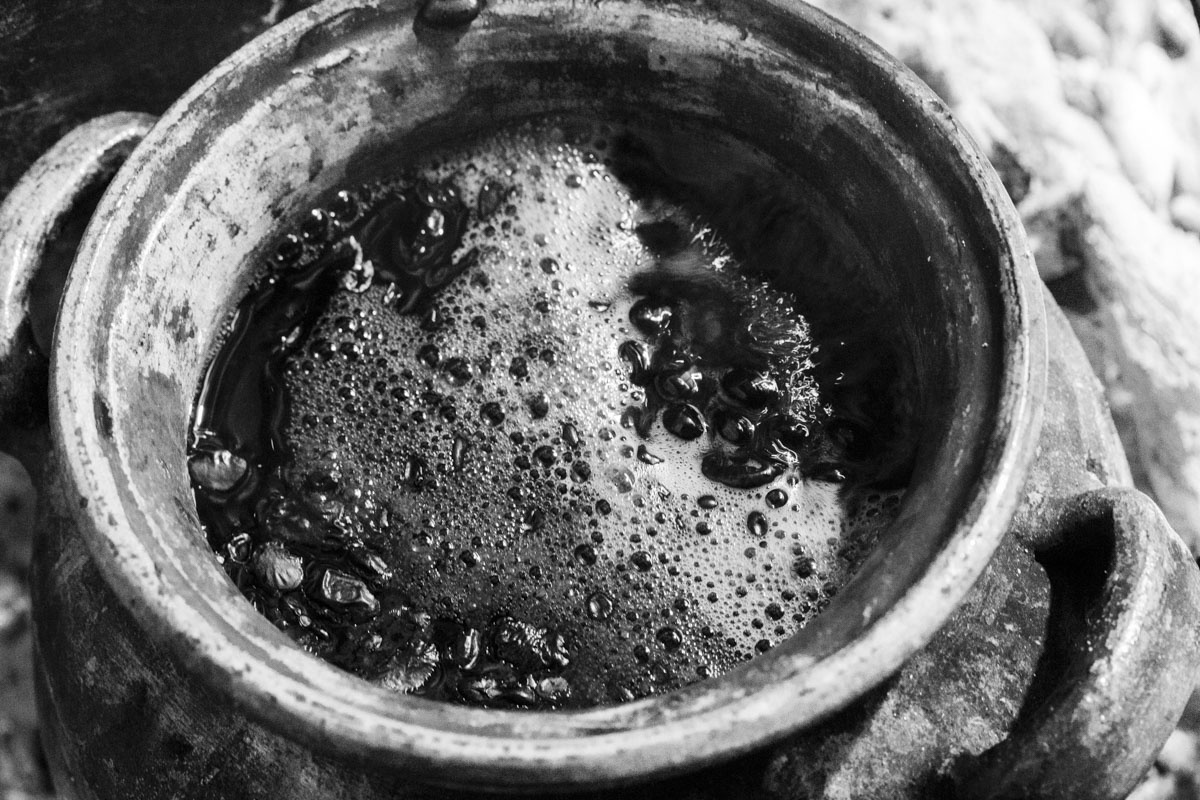 Mi Tomaj chenek' / Si se espuma el frijo / Foaming beans
Mi ta xtomaj li chenek'e mu stak' xich' vuch'tael, yu'un la mi la yichi vuch'taele ta la xk'ataj ta vov ta xvilanuk lok'el.
Si el frijol espuma y cae el agua al hervir no es bueno soplar. Si le soplan se dice que se convierten en moscas los frijoles.
If beans start to foam and boiling water splashes you shouldn't blow into the pot. They say that if you blow the beans turn into flies.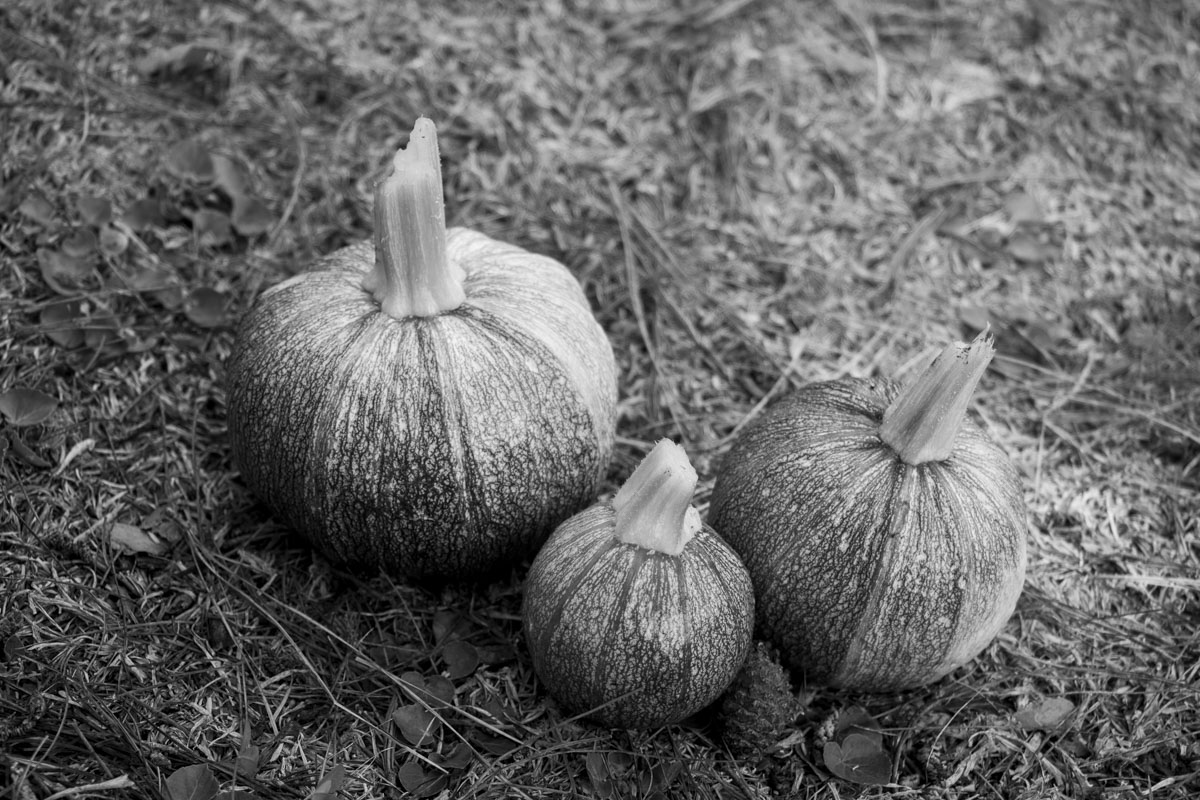 Sni' jk'obtik / Nuestro dedo / Our finger
Li unin ts'ole mu xtun jbistik ta sni' jk'obtik, yu'un ta xk'a' mi la yich' bisele.
Las calabacitas no se pueden indicar con el dedo, porque se pudren.
Squash shouldn't be pointed to with your finger, because they will rot.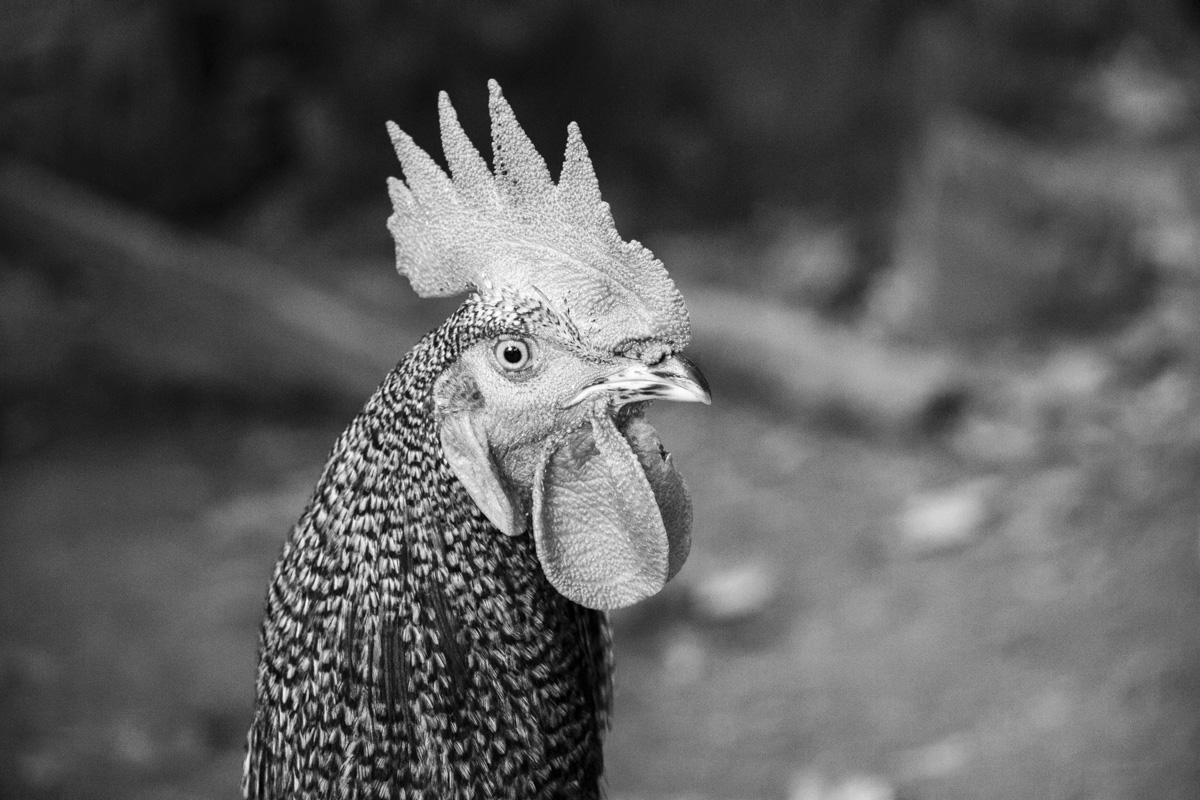 Uk'um xchi'uk xi'el / El río y el susto / The River and Fright
Mi oy buch'u balch'uj ta uk'um mi tey la xi' ti jun risanoe, va'un ja' tey ta xchik'ik li kantilae xchi'uk tey setbik komel sjol li alak'e. , chbat yik'biktal ti xch'ulele,
Lo que hacían si alguien cayó en un rio y se asustó, es que van y llaman su alma, queman una vela, le cortan la cabeza a un gallo y la entierran. Ahora son muy pocas las personas quienes practican esta creencia.
What they did if someone fell by a river and was freightened is that they would call their soul back, would burn a candle; and would cut and bury the head of a rooster. Nowadays only a few people practice this belief.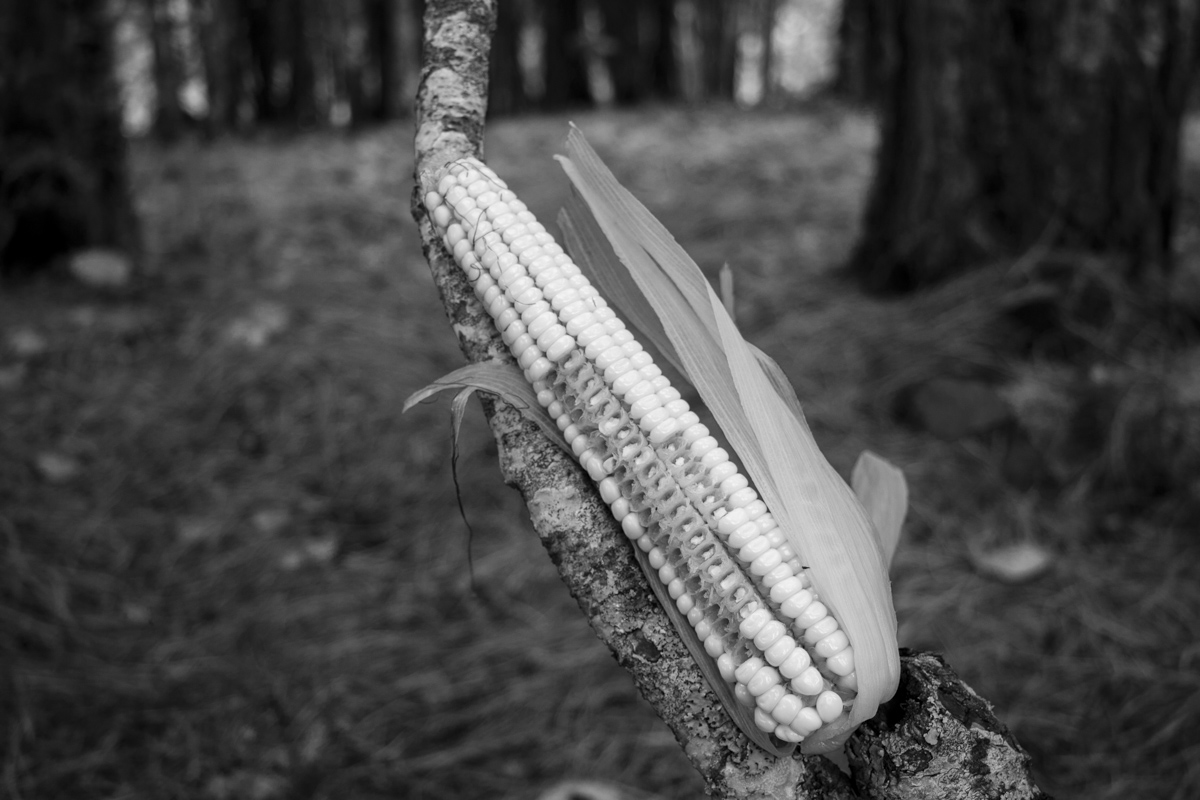 Xik'ajan / Hoja de elote / Corn leaf
K'alal ta jk'uxtik ajane sk'an me xich' k'utbel li xik'e, mi la yich' ve'el xchi'uk xik'e ta xbat li ts'i'etik ta k'ux ajan ta yut chobtike.
Cuando comemos elote, se debe cortar la hoja, si se come asi con la hoja llegarán muchos perros a comer los elotes en las milpas
When you eat corn you should cut the leaves. If it is eaten with the leaves on many dogs would be eating the corn from your milpa.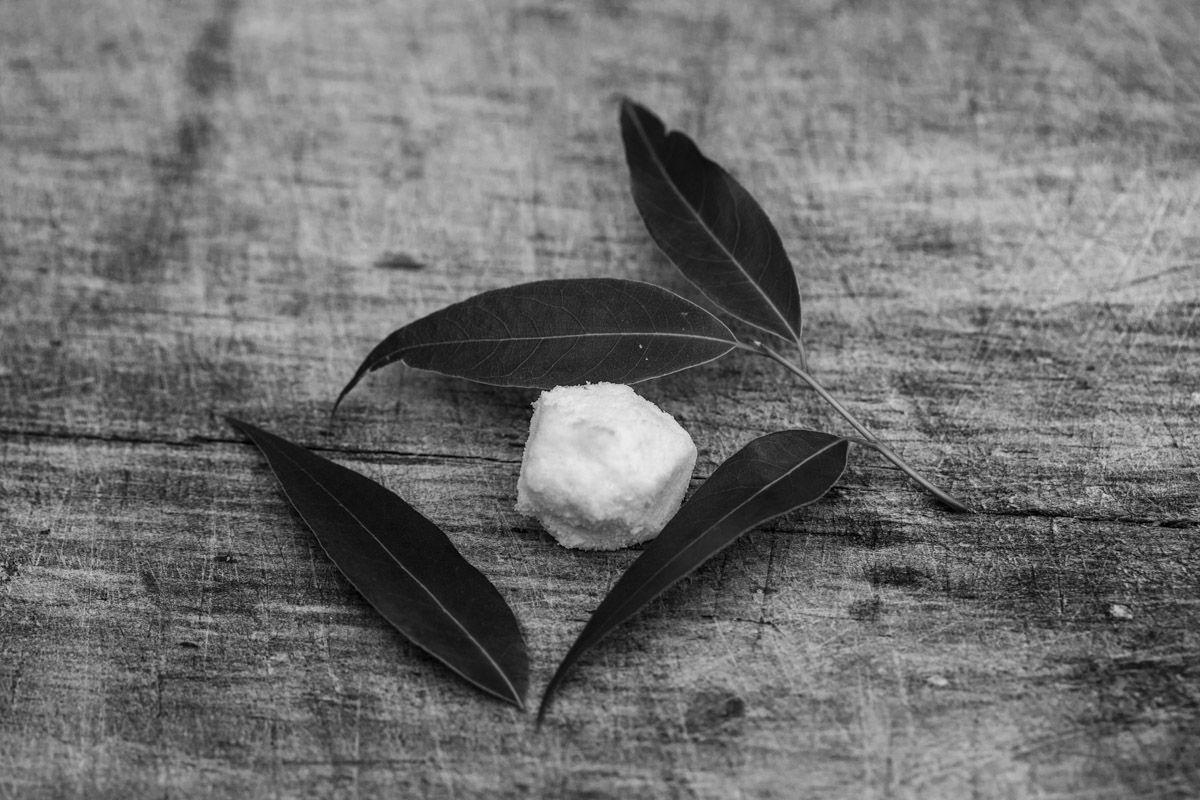 K'exlal / Pena / Shame
Mi oy buch'u laj ta k'exlale, ja' ti ta anil ta xt'in li xch'ute xchi'uk stsa'nelal, taje ta anil ta xich' meltsanbel ats'am ta tsij-uch, mi ja' li k'exlale ta anil ta x-ech' yu'un li buch'u ipe.
Si alguien se enfermó de pena, de repente se infla su estomago y viene diarrea. Para curar se le prepara laurel con sal de Ixtapa. Si es la pena se mejora rápido.
If someone goes sick with grief, their stomach suddenly swells up and diarreha comes. To cure your prepare bay leaves with Ixtapa salt. If it was grief, it improves quickly.
Buluk' / Oruga / Caterpillar
Mu xtun xijxi' yu'un li buluk'e, ta skuy sba ta olol ta ak'obal chtal chu'unuk. yu'un mi lijxi' la yu'une ta la sibtas ti buch'u mu sna' x-alaje.
Dicen que no es bueno asustar con la oruga verde. El que asusta es estéril con la mujer. Si la mujer asusta con la oruga esta se convierte en bebé por la noche y llega a mamar el pecho de la mujer.
They say it isn´t right to scare someone with a green caterpillar. A man who scares is sterile with the woman. If the woman scares with the caterpillar, it becomes a baby during the night and comes to suck the woman's breast.
Ts'unun / Colibrí / Hummingbird
K'alal ta x-ech' sts'uts' s-ajapomal nichim li ts'unune, sk'an la xal ti lek no'ox ti buch'u ak'ananoje.
Dicen que las personas que amas se encuentran bien cuando pasa un colibrí a chupar la miel de las flores.
They say that the people you love are fine when a hummingbird passes by to suck the honey from the flowers.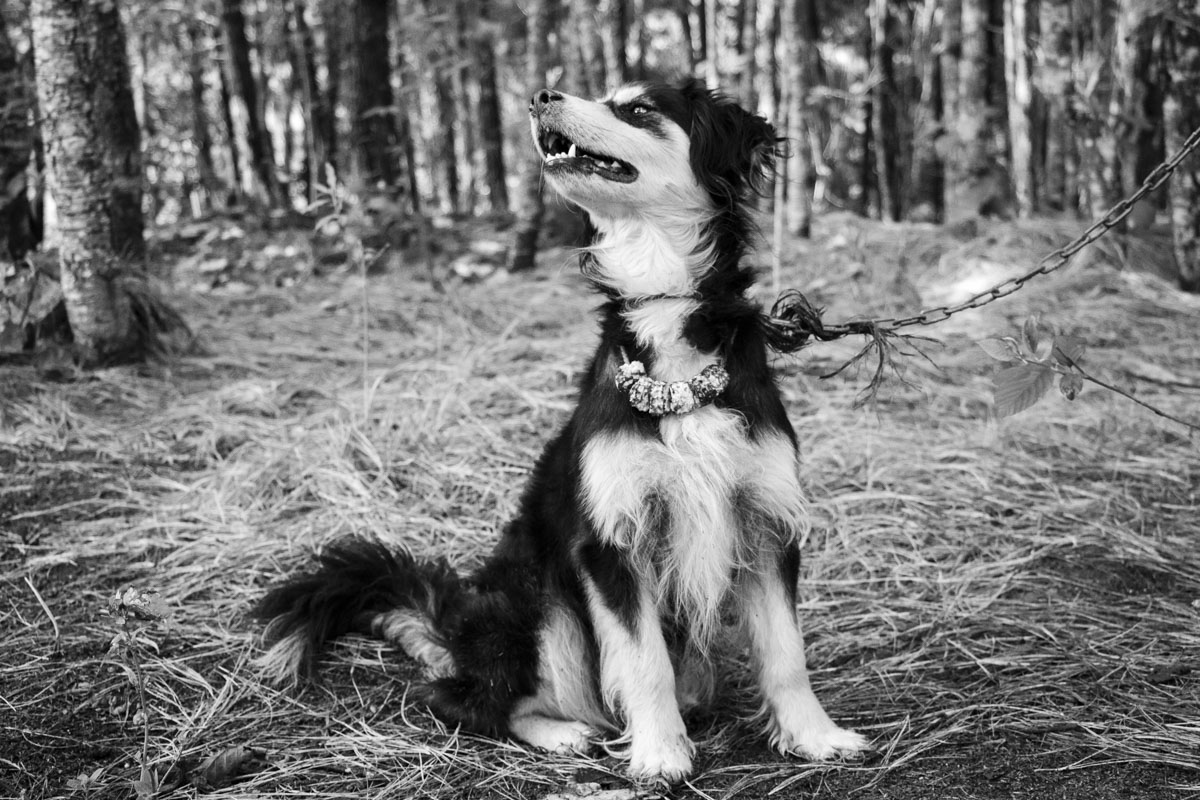 Nikel / Temblor / Earthquake
Li ts'i'etike mu xtun xvau'ajik mi ech' nikele, yu'un ta la xvoviik o. Mi la jay'iik li yajvale ta anil no'ox chak'bil yuch' mats' ta ats'am, jech mu la xvovi o.
Dicen que los perros no deben aullar cuando ocurre un temblor. Si aúlla se le pega la rabia. Si los dueños se dieron cuenta que aulló su perro le preparan de inmediato pozol de maíz con sal para asi evitar que le de rabia.
They say a dog shouldn't howl when an earthquake happens. If it howls it catches rabies. If the owners realize that the dog howled they immediately prepare corn pozol with salt so that rabies can be avoided.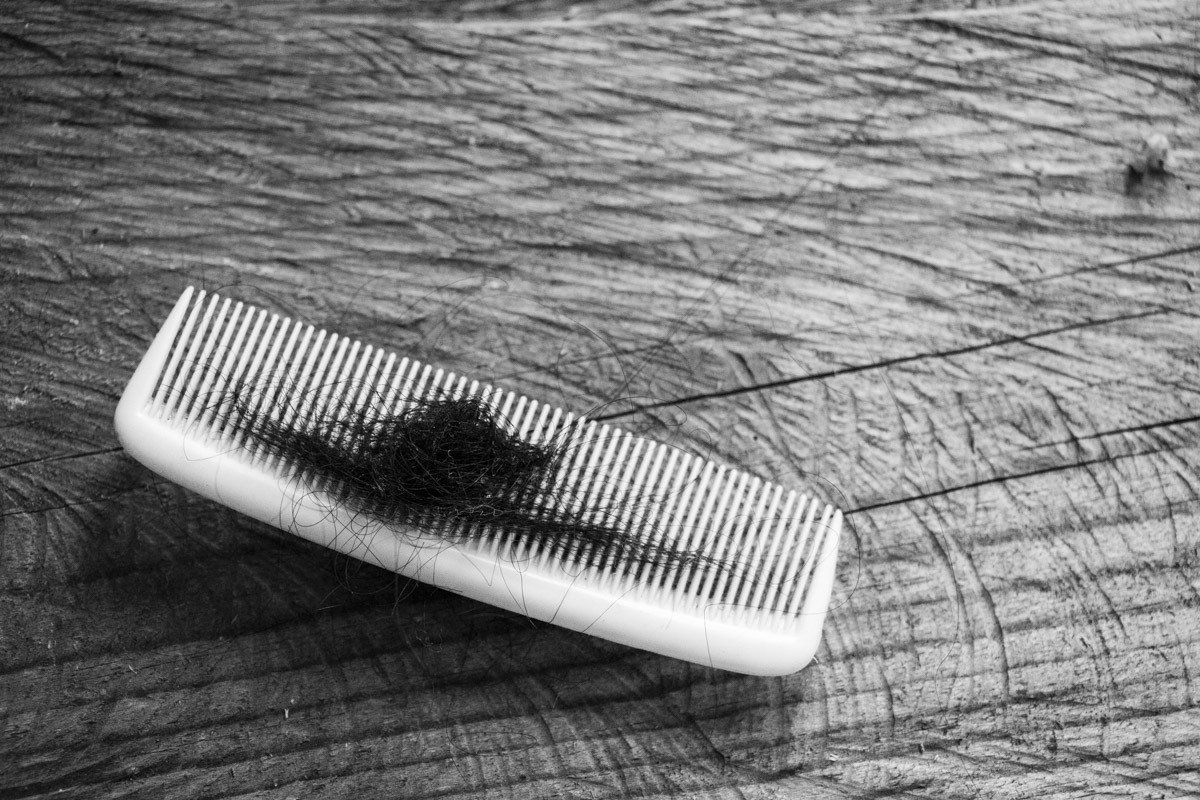 Tsukutil jolal / Cabello enredado / Twisted Hair
Li stsukutil jolile ta stsobik to'ox, , yu'un k'alal mi cham li yajvale ta xich' batel skotol.
El cabello que sale al peinar lo juntaban, porque el dia que muera el dueño se lo va a llevar.
The hair that comes out when combing was put together, because the day that the owner dies he will take it away.
Buk' / Trama / Weft
Yo' la mu epuk xve' li jolobile ta xch'alik vayel li buk'e.
So that the weft isn´t wasted in the loom, they say the pole should be loaded the day before weaving.
Para que no se gaste mucho la trama de un telar, dicen que se llena el palo un día antes de tejer.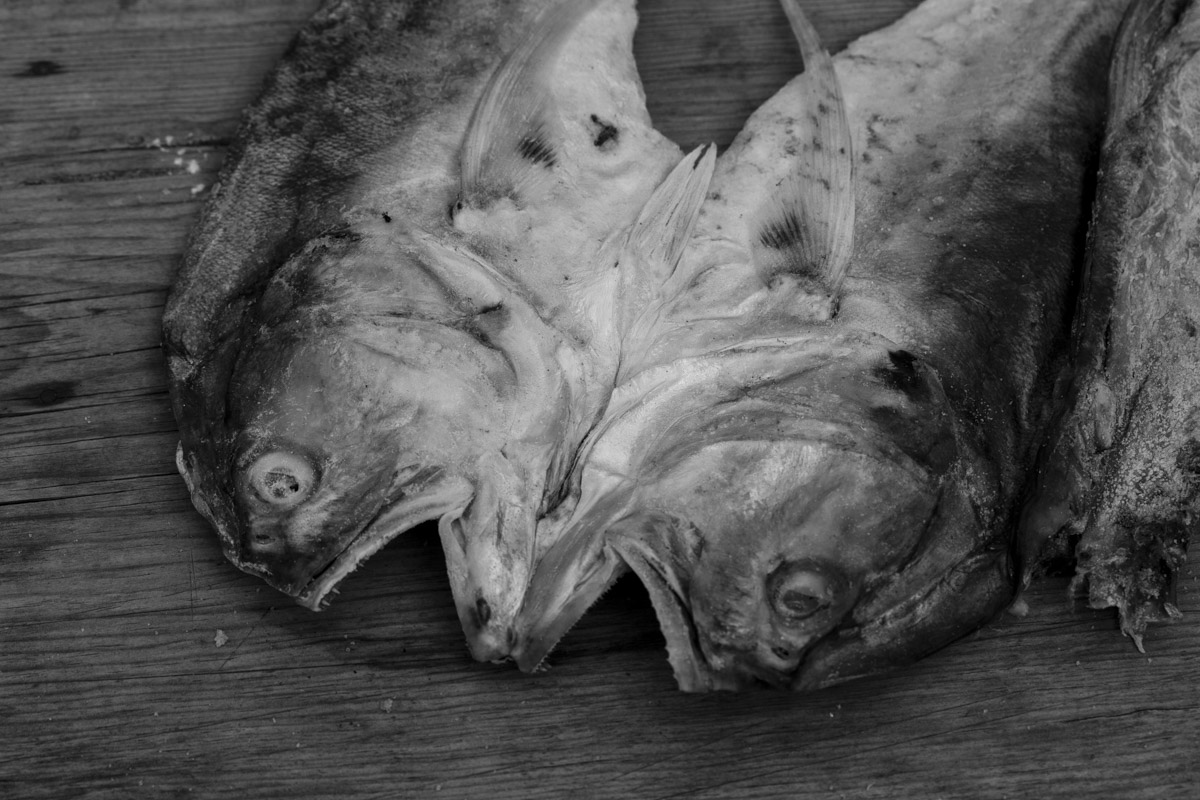 Ovolajel xchi'uk choy / Siembra y pescado / Sowing and fish
Li ta vo'ne k'alal yorail xa ta x-ovolajike, ja' no'ox ta sa' sti'iik li choye yo' la lek xch'i li chobtike xchi'uk lek tsots yibel k'alal mi xtal ik'e mu aniluk ta xlom.
En aquel tiempo el día de la siembra de maíz la comida debería ser el pescado, dicen que para que venga fuerte la raíz de la milpa y que no se caiga cuando pase el viento.
In that time, on the day of sowing corn your meal should be fish. They say that it is for the roots of the cornfield to come out strong and so that the corn doesn´t fall when the wind passes.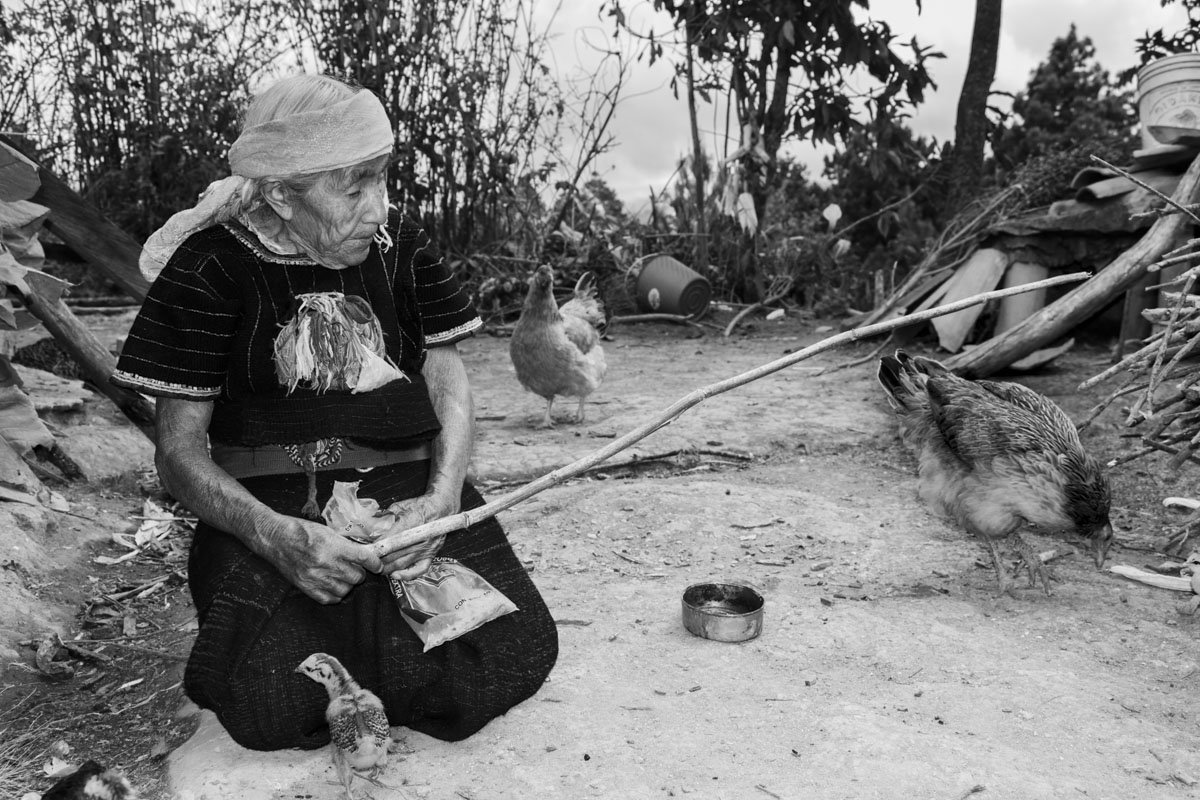 Yayail / Anciana / Elder Woman
Ja' no'ox ta me'el moletik ta xich'tael li lo'iletike, ti ch'abaluk li ba'yel jch'ieleltike ch'abal vo'neal lo'iletik jechuke. ti k'u yelan tslap sk'u' pok'ike xchi'uk te k'u s-elan kuxul chamalike
Solo por medio de los ancianos se encuentra la información sobre como se vestían y sus vidas cotidianas. Sin los mayores no hubieran historias.
Only through the elderly people can we find out information about how people used to dress and their daily lives. Without the elders we would not have stories.